I purchased another Goosebumps lot off of eBay about a week ago. It arrived today, so here's what I got:
The Horror at Camp Jellyjam (Original, good condition)
Bad Hare Day (Original, decent condition)
Calling All Creeps! (Original, decent condition)
Don't Go to Sleep! (Original, excellent condition, trading cards included!)
Beware, the Snowman (Reprint, good condition)
Escape from Camp Run-For-Your-Life (Great condition)
Slappy's Tales of Horror (Excellent condition)
The Haunted Mask VHS (Excellent condition)
Stay Out of the Basement VHS (Excellent condition)
The Werewolf of Fever Swamp VHS (Excellent condition)
The original Goosebumps books were not as good of condition as the ones I got in the first Collection Update, but the lot was super cheap, so I can't complain. Overall, I am content with my purchase.
UPDATE: I made an awesome discovery! Not only were the VHS cases and tapes in almost brand-new condition, they also came with cool Goosebumps promotional material from the 90s'!
Here, take a look! (Sorry for the low quality.)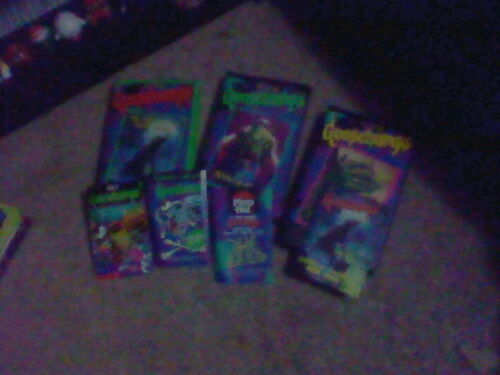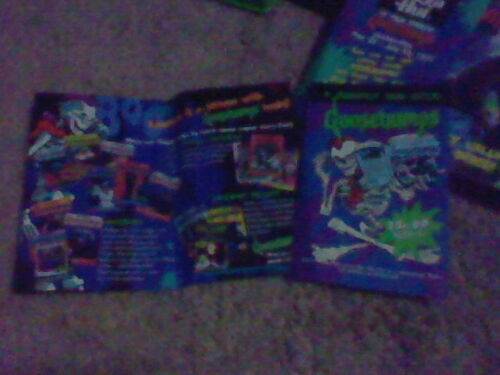 Also, expect Collection Update 3 in about a week or so. I got some goodies on the way.
Community content is available under
CC-BY-SA
unless otherwise noted.