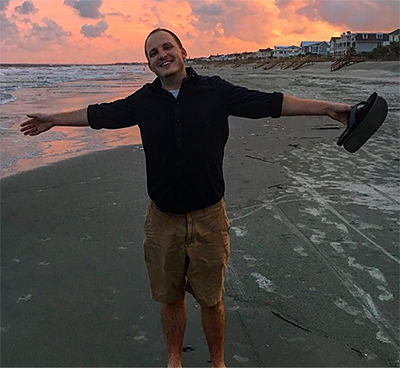 Hey, guys. I'm Todd. I'm pictured to the left. Say hi. I'd love to interact with and get to know other Goosebumps fans.
A little on me...  I am a college student working on becoming a Middle School Language Arts teacher. I credit Goosebumps and Animorphs for motivating me to read when I was younger. They are the reason I love books today. I want to share my love of books with Middle Schoolers, and motivate them to love reading as much as I do. My favorite Goosebumps books are:
Let's Get Invisible!
Calling All Creeps!
The Curse of Camp Cold Lake
This list may change as I hit all of the books again. (See below).
Recapping
I'm currently revisiting and reviewing the Goosebumps series as an adult. Check out my blog  for the reviews and say hi! I'd love to interact with other Goosebumps fans.
Editing 
I find working on this Wiki pretty fun. My major contributions have been 1) grammatical corrections (I'm a grammar-nazi. I mean no offense if I edit your work!) and 2) character pages. Characters are my favorite thing to analyze in literature, and I think all of the major characters in the books deserve a page. I'll be hitting characters that don't have pages and correcting grammar on relevant pages as I make my way through the series.
Pages I've Created
So far, I've created:
Community content is available under
CC-BY-SA
unless otherwise noted.