BOO, DUDE!
Hey there! I'm Dimensionshark, but you can call me Dimension, Shark, DM, maybe even D-Dawg if you're game. (Second thoughts - D-Dawg is a bad idea.)
I've been a Goosebumps fan since I was about 9, although I had been admiring the amazing covers in my school library since I was about 5. 
Note: Since I live in Australia, I may sometimes accidentally use Australian grammar e.g: "colour" instead of "color." If this happens, please let me know so I can improve it later.
My Humble Opinions
My Top 10 Goosebumps Books
Top Ten Most Interesting Goosebumps Characters
That's about it
Ummmmm...
I mean, there have got to be interesting characters, right?
(sigh)
I mean, Greg Banks was okay...
Well, I guess there's... um...
...dang!
What about Evan Ross? No, wait, he was the boring one. 
AAAAAARRRGGGGHHHHHHH
My Collection...
Books
Goosebumps: Original Series - Complete!
Original Editions - 54/62, 2003 Reprints - 9/58, Classic Goosebumps - 27/35, Monster Editions - 1/4, UK Editions - 5/62, Retro Tin reprints - 10/10
Goosebumps Series 2000 - Complete!
Original Editions - 19/25, Classic Goosebumps - 3/3, UK Editions - 7/25
Goosebumps HorrorLand - Complete! All original 19 books plus Welcome to HorrorLand: A Survival Guide.
Goosebumps Hall of Horrors - Complete! All 6 original books.
Goosebumps Most Wanted - 8/10 main series books, Goosebumps Wanted: The Haunted Mask and 4/4 Special Editions
Goosebumps SlappyWorld -  5/6 books
Give Yourself Goosebumps - 23/42 main series, 2/8 special editions.
Tales to Give You Goosebumps - 4/6 original editions
Goosebumps Triple Header - Complete! 
Goosebumps Presents - 7/18 books.
The Goosebumps Collector's Caps book
The Goosebumps Movie Novel, the Monster Survival Guide and Slappy's Revenge
Goosebumps: Monsters at Midnight
It Came From... series - Complete! Original and reprinted editions of It Came from Ohio! and original edition of It Came from New Jersey!
DVDs
Goosebumps: Season 2
Goosebumps: Season 3
Goosebumps: The Most Wanted Episodes
Goosebumps Movie
Goosebumps HorrorLand for Wii
Other Goosebumps Paraphernalia...
Goosebumps Welcome to HorrorLand board game
Goosebumps Showbag (includes a pencil case, stationery, strange-looking water bottle, fake ants, fake eyes, slime, a torch, a skeleton hand key ring and a Goosebumps tote bag)
Invasion of the Body Squeezers, Night of the Living Dummy and The Haunted Mask posters
Say Cheese and Die, One Day at HorrorLand, Night of the Living Dummy and plain logo T-shirts
The Haunted Mask and One Day at HorrorLand enamel pins
Cry of the Cat iron-on transfer (I actually have two of these, one is in a book, the other I'm using as a poster which is very strange considering it's mirrored.)
Goosebumps trading cards for books #56 and #57 plus a Goosebumps Bookmark (all of these found in an original edition of The Curse of Camp Cold Lake)
The Goosebumps Retro Scream Collection tin and 25th Anniversary Collector's Tin
And finally, (drumroll...) a Slappy postcard I found in a cafè.
My other obsessions besides Goosebumps
Apart from Goosebumps, I do like Stine's other works, especially his short-lived series The Nightmare Room. I've also read a few Fear Street books and his other miscellaneous writings (The Babysitter, Nightmare Hour, Beach House, all that. I'm a pretty big horror fan, I'm into The Twilight Zone, Black Mirror, Inside No. 9... There's also Rick and Morty, The League of Gentlemen, The Simpsons and Brooklyn Nine-Nine. 
FAQ (Freakishly Abhorred Questions)
Why is there an FAQ section on your user page?
I was bored. Yeesh, now that you think about it, it makes no sense, does it?
Why is your username "Dimensionshark?"
I can't really remember. I think one of my friends once said to someone "That looks like a demented shark," and I misheard it and thought, Dimensionshark. Yep. That's what I'm naming all my accounts.
What the Slappy is your avatar?
No, it's not Goosebumps related. It's artwork from another book by R. L. Stine, The Nightmare Room #4: Liar Liar. Credit to John Jude Palencar - fantastic artist.
Is the FAQ section on your profile just space filler?
No. No way. Why would you think that?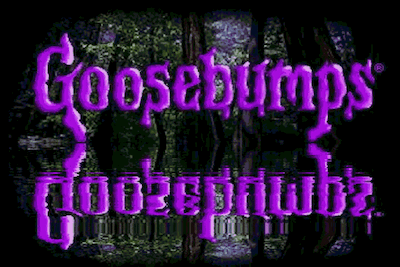 Edits of

SharkBud

on Goosebumps Wiki
Total:
1,023
Article:
380
Talk:
35
User:
49
User talk:
0
Project:
0
File:
111
File talk:
0
Template:
0
Template talk:
0
Category:
4
Category talk:
4
Forum:
0
User blog:
27
User blog comment:
170
MediaWiki:
0
MediaWiki talk:
0
Community content is available under
CC-BY-SA
unless otherwise noted.