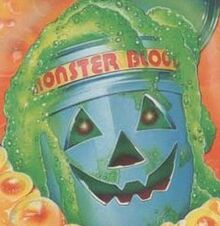 What's up, I'm Monster Blood Drive! But you can call me whatever you find more suiting (MBD, Drive, Jason, etc) since typing the whole username doesn't exactly slip off the tongue in conversation.
Anyway, I've gotten into Goosebumps as early as 10 years old when I saw the TV show for the first time and began reading the books soon after to find all the differences between the two and what didn't make it to TV. Nowadays I consider it a guilty pleasure of mine to continue reading and collecting the books along with Stine's other "fine works". If you need any help around the wiki, need something done, or just want to talk, then feel free to.
My Top 10 Favorite Goosebumps Stories
Self-explanatory title aside, here's my most favorite stories I've read to date.
Community content is available under
CC-BY-SA
unless otherwise noted.