Mikel6718 is a content moderator on this wiki.
Other content moderators:
Murder the Clown • Mikel6718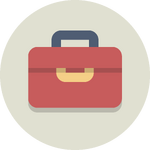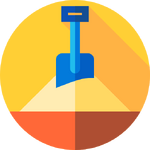 Be prepared to witness some of the most unpopular opinions on this wiki.
(I love Chicken Chicken, and you should too)

Monster Blood

Let's Get Invisible!


You Can't Scare Me!


Deep Trouble


The Scarecrow Walks at Midnight


Phantom of the Auditorium


A Night in Terror Tower


A Shocker on Shock Street


The Abominable Snowman of Pasadena


Bad Hare Day


The Beast from the East


How to Kill a Monster


Attack of the Jack-O'-Lanterns


How I Learned to Fly


The Blob That Ate Everyone


The Curse of Camp Cold Lake


Monster Blood IV

Jekyll and Heidi

Return to Horrorland


The Werewolf in the Living Room


Return to Ghost Camp


Earth Geeks Must Go!


Ghost in the Mirror
I have the honor to be in GbA's Quotebook, with the legendary quote: "my life hurts".
"Like, come the hell on, you just want to kill a dog at this point. Who are you? R.L. Stine?" - ThatRetro

"Stine really got fixated in writing little children like they're feral animals or something." - ThatRetro
Boots Wiki (Bureaucrat/Administrator) (Retired)

Goosebumps Wiki (Content Moderator)

Science Max: Experiments at Large Wiki (Founder/Bureaucrat/Administrator) (Not gonna go any further with this project until Fandom gets its act together. A lot of bugs)

Stay Out of the Basement

The Haunted Mask


Say Cheese and Die!


The Girl Who Cried Monster


Piano Lessons Can Be Murder


The Werewolf of Fever Swamp


Why I'm Afraid of Bees


Welcome to Camp Nightmare


Attack of the Mutant


My Hairiest Adventure


The Cuckoo Clock of Doom


Night of the Living Dummy II


The Horror at Camp Jellyjam


Say Cheese and Die — Again!


Calling All Creeps!


Chicken Chicken


Don't Go to Sleep!


Deep Trouble II


Werewolf Skin


I Live in Your Basement!

Bride of the Living Dummy

Creature Teacher


Invasion of the Body Squeezers: Part 1


Invasion of the Body Squeezers: Part 2


I Am Your Evil Twin


Are You Terrified Yet?


The Mummy Walks


Horrors of the Black Ring


The Haunted Car
Random Goosebumps fan art
Community content is available under
CC-BY-SA
unless otherwise noted.