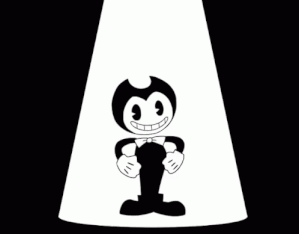 QUICK NOTE: Before starting, I would like to ask you to forgive me if you see any grammar or spelling mistakes in my profile. In case you see any mistake, I would really appreciate you if you corrected it. Thank you!
Hey, welcome to my profile! We have soda, comics, horror movies and cookies... a lot of cookies 7w7
I've been a huge fan of Goosebumps since... mmm... let me remember... ah, I got it! Since ten years ago! It's nice to meet you, so let's start with the tour :D
Click here to go to my Rewritebox area!
About me
Hello! I'm ErnestoCabral2016, but you can call me only Ernesto if you like. I'm 16 years old and I live in Lima, Peru. I love animals (especially dogs, like my cute puppies, Messi and Snow), pizza and horror films! If I remember correctly, I joined the Wiki in 2015, and I don't regret being part of this terrifying community!
My official language is Spanish, but I am learning to speak English in an academy (I think it is working out hahaha), which is the reason why I can communicate with you normally ;)
Friends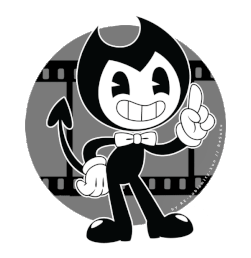 Initially, I didn't socialize much with other contributors to the Wiki, but I got know them more and more until several of them became my friends.
NOTE: Look their profiles to get more information about them!
How I knowed Goosebumps?
Goosebumps has been part of my life since I was 5 years old. At that time, I knew very little about the books until a friend recommended me to read them, since he said they were very scary. I remember that the first book I bought was Night of the Living Dummy. With that book, I started my passionate collection of Goosebumps books. I used to watched the Goosebumps television series on Jetix (because Fox Kids had already finished), and I didn't know at all that the series was based on the books. Unfortunately, I never get to buy any of the DVDs, but I currently watch the series on Netflix. The episodes that scared me most were Night of the Living Dummy II (which always I confused with the first NotLD XD), Stay Out of the Basement, and Welcome to Dead House.
Since I bought my first book, I always looked for others in some book stores near my house. I managed to buy some more but I still did not have the complete collection. It was not until a few years ago that a shopping mall was built near my house. Inside was a bookstore where they sold books brought from the United States... to my surprise, they sold the Goosebumps franchise books!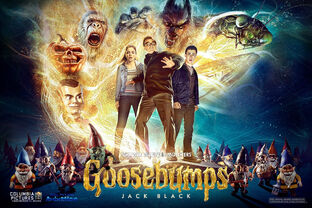 Little by little I was collecting money to buy each book, and finally I get all the books from the franchise (some bought by internet or garage sales)! I have been notified that the book store will be bringing more Goosebumps SlappyWorld books later.
When the Goosebumps film was released in 2015, all the nostalgia for the books came to me. I went to see it on premiere day and it's honestly the best movie I've seen. I also loved the sequel. It was awesome (I also saw it on premiere day)! :D
My Goosebumps collection
OPEN IT IF YOU DARE...
Three Shocking Tales of Terror: Book 1
Three Shocking Tales of Terror: Book 2
Other Goosebumps things
Other things I like
Apart from Goosebumps, I have many other interests, which are the following:
Other books
R.L. Stine is my second favorite horror author. Stephen King takes the first place! I have a lot of his books, for example:
IT (my first Stephen King's book)
Carrie
Cujo
Christine
Pet Sematary
Cell
The Shining
The Dark Tower saga
Thinner
The Mist
1408
Misery
The Green Mile
The Tommyknockers
Gerald's Game
Insomnia
From a Buick 8
Revival
Lisey's Story
11/22/63
Under the Dome
Rita Hayworth and Shawshank Redemption
Doctor Sleep
Salem's Lot
Rage
The Stand
Needful Things
Firestarter
Cycle of the Werewolf
The Colorado Kid
Duma Key
Mr. Mercedes
Finders Keepers
End of the Watch
Horror films
I really love horror films! I can't live without them! My favourite films are: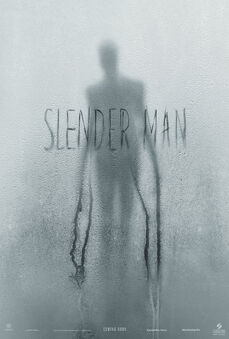 Goosebumps film
Goosebumps 2: Haunted Halloween
Final Destination saga
Chucky saga
A Nightmare on Elm Street saga
IT (1990 and 2017/2019)
The Exorcist
Hellraiser saga
Jeepers Creepers trilogy
Train to Busan
Friday the 13th saga (and remakes)
Cooties (2014)
Mom and Dad (2018)
Lights Out
Krampus (2015)
Scream saga
The Purge saga
You're Next (2011)
The Blair Witch Project
Dawn of the Dead (2004 remake)
REC saga
The Cabin in the Woods
Paranormal Activity saga
The Conjuring saga and Annabelle
Drag Me to Hell
Insidious saga
Cell (2016)
Aliens vs. Predators 2: Requiem (the first one was good, but I love the sequel)
Five Nights at Freddy's (Coming soon!)
Slender Man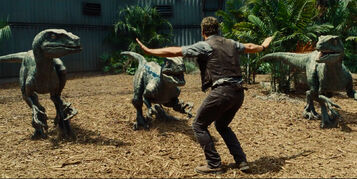 I love all horror films that exist, but the one above are just a few mentions. Now, I would like to tell you about the normal films that I like watch:
Marvel Cinematic Universe films (especially Avengers: Infinity War)
Planet of the Apes reboot trilogy
Jurassic Park/World franchise
Rampage (2018)
Jumanji: Welcome to the Jungle
DC Extended Universe
Cloverfield franchise
Ted and Ted 2
Dragon Ball Z: Battle of the Gods
Dragon Ball Z: Resurrection "F"
This is the End
Videogames
Another thing I love is video games, especially horror video games! This is my top 15 favorite horror games: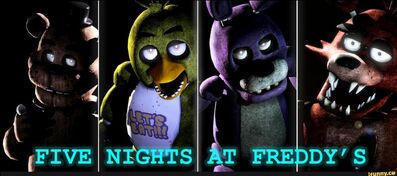 Bendy and the Ink Machine (my favorite game!)
Five Nights at Freddy's saga
Left 4 Dead 2
Outlast
Outlast 2
SCP: Containment Breach
Hello Neighbor
Tattletail
The Last of Us
Slender: The Arrival
Dead Space
Resident Evil saga
Alien: Isolation
Silent Hill
Youtubers
I know that these youtubers will not be very know by you because they're from Latin America, but I assured you that they will make you have a good fun (or horror!) time.
HolasoyGerman (Chilean youtuber)
ITownGamePlay (Spanish youtuber)
Fernanfloo (Salvadoran youtuber)
BersGamer (Spanish youtuber and ITownGamePlay's cousin)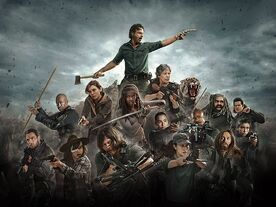 Television series
I really like watching TV series, here are some of my favorites: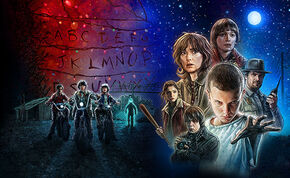 The Walking Dead
Stranger Things
Regular Show
Gravity Falls
Rick and Morty
The End...?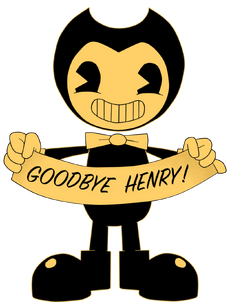 Well, this is the end of the tour. Thank you for visiting my profile! Any questions you have, leave a message on my wall. Have a Slappy day at Goosebumps Wiki!
Community content is available under
CC-BY-SA
unless otherwise noted.