Yo, what is up! My name is Cackles21, or Cackles for short. Please post your ideas for Goosebumps character and cover art on my message wall, I'd love to see it. Oh, and I'm also a rollback. Welcome to my profile! 
Click here for more info on my artworks and cool stuff:  
🎃
Edits of

Cackles21

on Goosebumps Wiki
Total:
1,544
Article:
614
Talk:
37
User:
131
User talk:
0
Project:
0
File:
136
File talk:
1
Template:
0
Template talk:
0
Category:
39
Category talk:
3
Forum:
0
User blog:
99
User blog comment:
183
MediaWiki:
0
MediaWiki talk:
0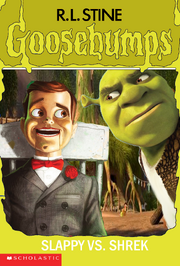 My Fan Art
Hi, here I'm just going to put some of the best fan art I've done around the Wiki. You can view the rest here: 🎃👟👻👹🐜
Digital-drawn
 Hand-Drawn 
Please don't hesitate to use some of my art as your profile pic, on your user page, share it on your message wall, I don't mind! If you want, you could use it on a blog post to subsitute for a character that doesn't have any existing art, e.g. Wally, Mirror Demon, Mr Wood (perhaps). 
Community content is available under
CC-BY-SA
unless otherwise noted.