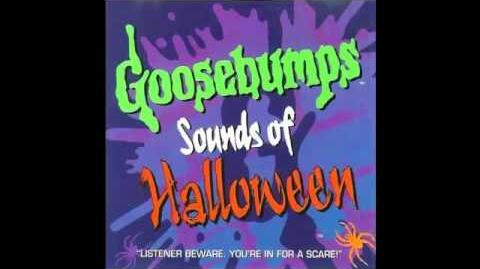 Goosebumps: Sounds of Halloween is a 1996 audio track CD that features various scary sounds, including the season 1 and season 2 themes of the Goosebumps TV Series. The soundtrack is meant to give any house, party, or haunted house a scary Halloween atmosphere.
Track listing
Goosebumps T.V. Theme Song
Ghostly Moans
Thunder Claps
Blood Curdling Screams
Eerie Laughter
Creaking Doors
Grave Diggers
Bats
Cats
Howling Wolves
Rattling Chains
Creepy Laughter
Goosebumps T.V. Theme Song
Trivia
Gallery
Community content is available under
CC-BY-SA
unless otherwise noted.